Bambu Lab X1-Carbon 3D Printer
Redefining the limits of 3D printing.
---
The Bambu Lab X1-Carbon is the most user-friendly and reliable desktop printer on the market. Allowing kids to create their own toys and letting professionals create prototypes faster then ever.
---
​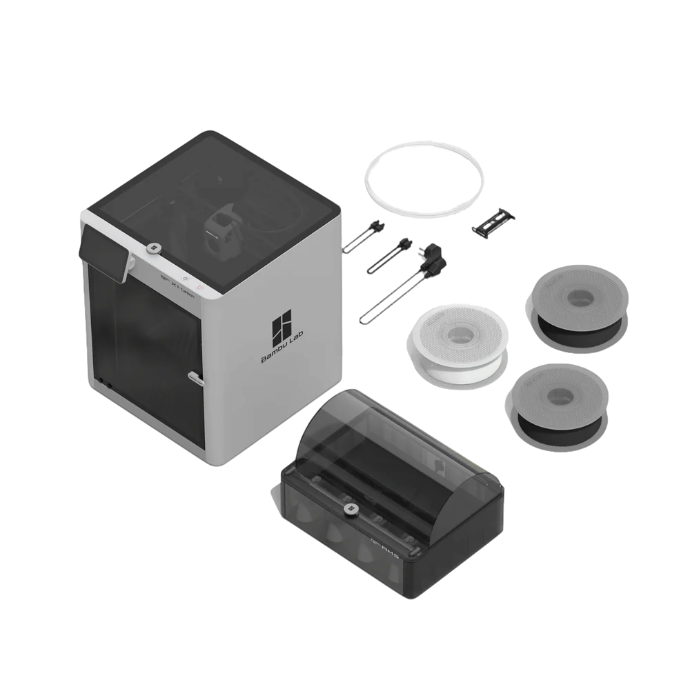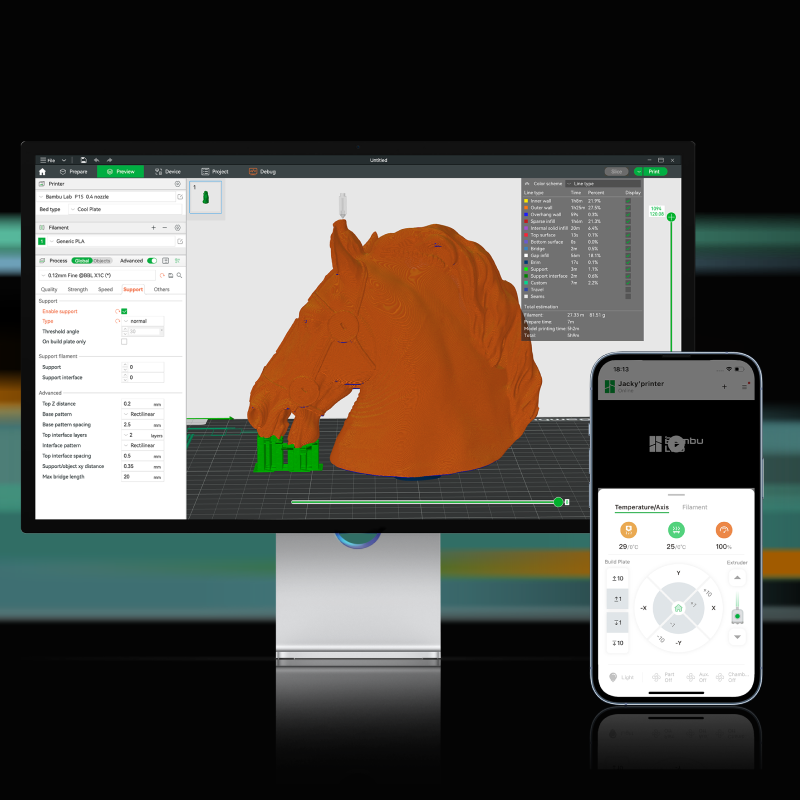 Bambu Studio & Handy
Connect with Bambu slicing software and mobile app to control your printer and monitor the prints.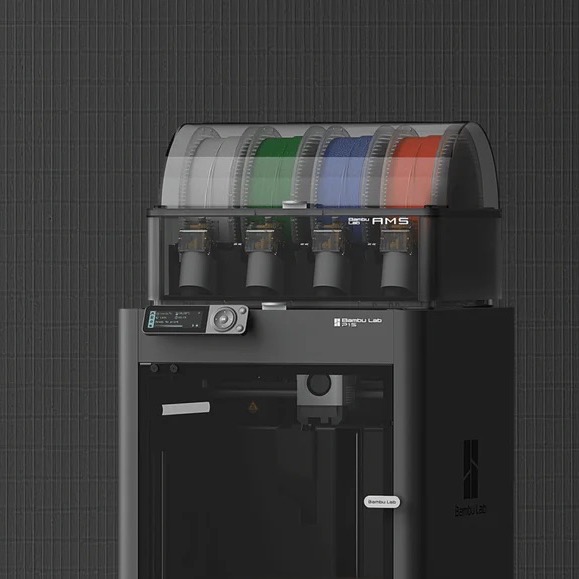 Multi-material capability
Enjoy up to 16 color-printing with the connection of Bambu Lab Automatic Material System (AMS).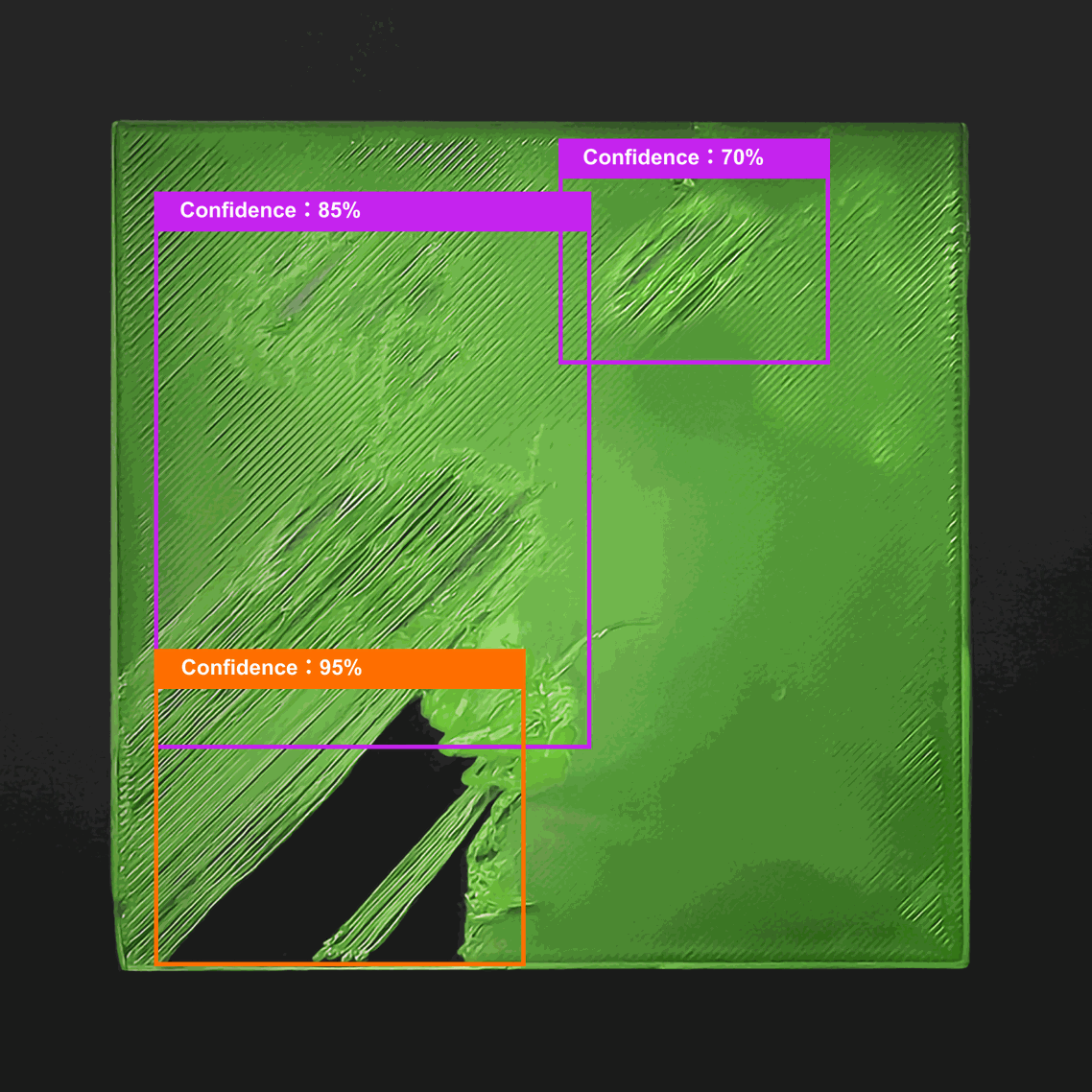 AI inspected first layer

Tired of waiting out that first layer? Bambu Lab X1 has got your back. The lidar sensor can check your first layer so that you can get back to doing…anything else.

Dual automated bed leveling

Bambu Lab X1 utilizes two sets of independent sensors and an algorithm to measure the height of the nozzle relative to the bed.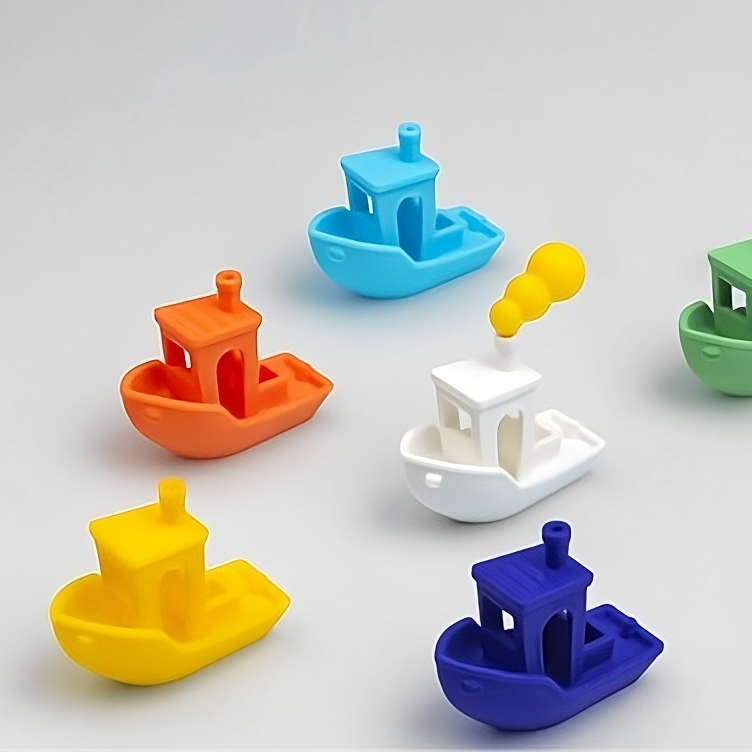 16 min 30 sec benchy
Incredible speed thanks to an ultralight carbon rail, 40W ceramic heater, 15W powerful fan and a welded steel XY chassis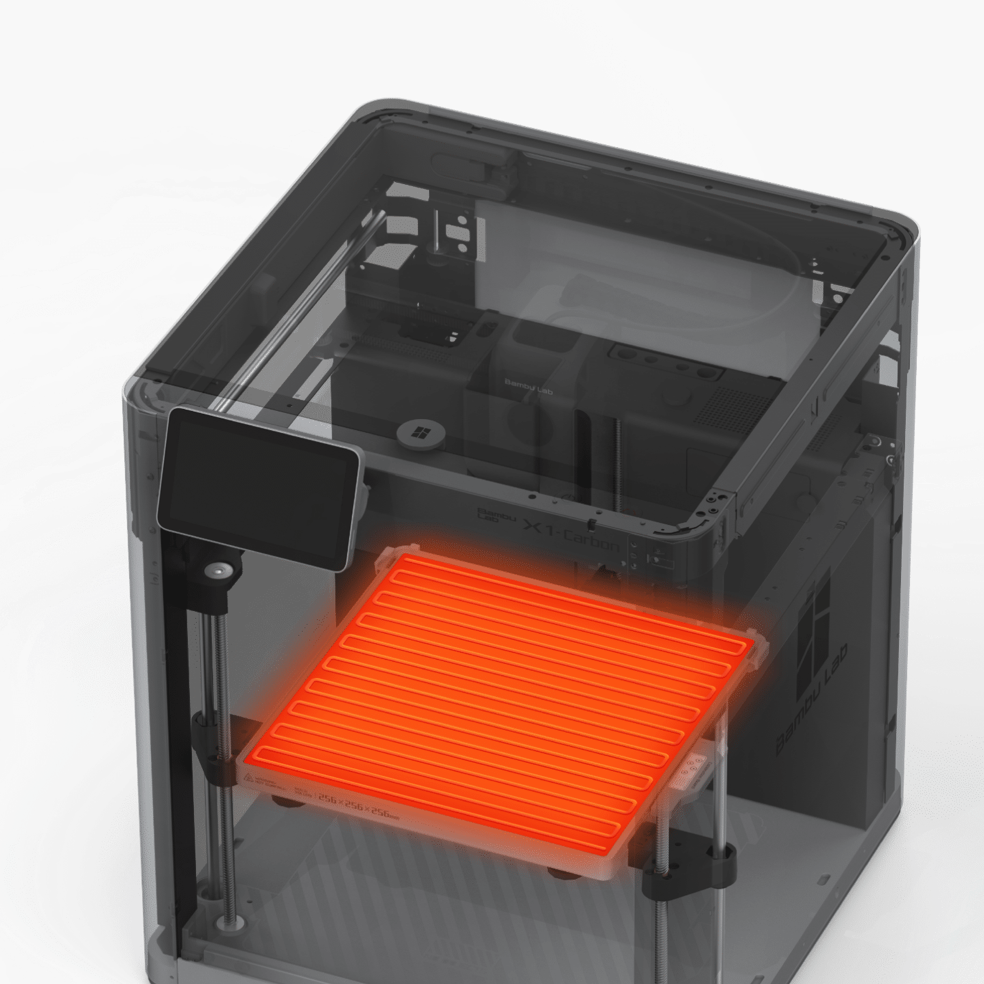 New processes enable advanced materials
Breaking free from low temperature and easy print PLA and PETG, the X1 unlocks more demanding material by utilizing advanced parts and sophisticated thermal control.

Bambu Lab Gallery
Share your prints on social media with #BambuSTEAM for a chance to be seen here